30 Awesome Latest Cricket Facts – Cricket as a sport is not just celebrated and loved but worshipped in many countries. Not just for the bustle, it entails, but for the after stories it creates.
The sport already owns a flamboyance and a fervour among the spectators but this passion for the sport is not just limited to the stadium, it captures even the dining table conversations and grabs gossip chain scrutiny.
So if you also wanna be a bright spark in your circle of cricket manias, here are some "Amazing Cricket Facts" to heat up your round table cricket chit-chats that will definitely make everyone go crazy with them.
Here we go – with 30 Latest Cricket Facts :
Hope you'll enjoy reading these awesome cricket facts!
1. India happens to be the only cricket team in this world which has won the 60-Over, 50-Over and 20-Over World Cup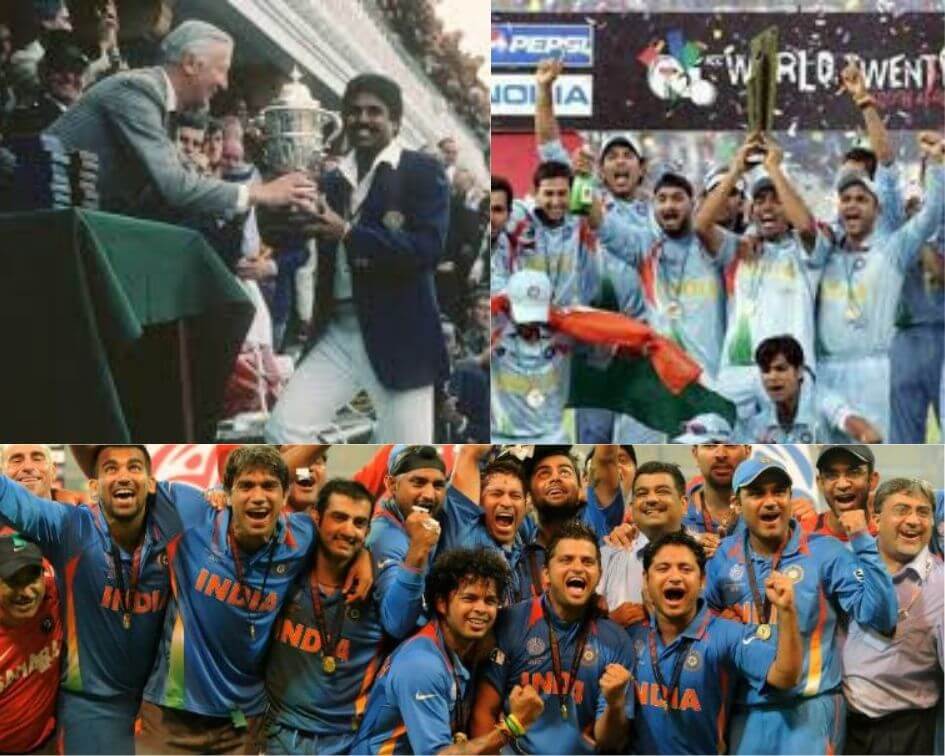 Taking a moment of pride for all Indian fans reading this!
The 1983 world cup with 60-over per inning was won by India under the captaincy of Kapil Dev
Mahendra Singh Dhoni's team India championed the glory again in 2011 which was a 50-over tournament
In 2007, the country under M.S. Dhoni's captaincy won the 20-over World Cup
This is the record which even the potent Australian team couldn't reach till date.
2. Sachin Tendulkar's test match average is less than that of Vinod Kambli
Yes, you heard it right! The 54.2 test match average of Vinod Kambli is greater than the test average of master blaster Sachin Tendulkar who lags behind with an average of 53.78.
3. Saif Ali Khan's grandfather, Iftikhar Ali Khan Pataudi played test cricket for both India and England
He was the 8th Nawab of Pataudi and the captain of the India national cricket team for the tour to England in 1946 and has also played Test cricket for the England team in 1932 and 1934 which makes him the only Test cricketer to have played for both the countries.
4. Shahid Afridi hit his fastest ODI Century with Tendulkar's bat
The incident goes back to 1996 when young Afridi was to play for Pakistan against Sri Lanka but lacked a proper cricket kit.
At that time, Waqar Younis had Sachin's bat in the possession and thereby gave it to Afridi to bat and to everyone's surprise, he created a record of fastest ODI century with that bat which was later broken by Corey Anderson and now belongs to AB de Villiers.
5. Tendulkar after being dismissed by Brad Hogg in an ODI obliged him with words -"Never again mate" and it was true !!
In the 3rd ODI between India and Australia in 2007 at Rajiv Gandhi International Stadium in Hyderabad, left-arm chinaman Brad Hogg bowled out Sachin at 43 runs.
This victory was so vital for Hogg that he called that wicket a guarding anchor to his career. To this, he went on to Tendulkar carrying a photograph of Sachin's dismissal where our master blaster signed with a note that created an amuse.
He wrote that this will never happen again and to this date, it has indeed never happened again!
6. Lala Amarnath happens to be the only bowler to get Australian legend Don Bradman out hit-wicket
Lala Amarnath who was Independent India's first Test captain is the only bowler in the world cricket history who dismissed Donald Bradman hit wicket.
7. Ravi Shastri, ML Jaisimha and Cheteshwar Pujara are the only Indian batsman who did batting on all five days of a Test
Of all the nine batsmen across the world who hold the record of batting on all five days of a test, these are the only three Indian batsmen who brought this glory for the country.
8. Back to Back three centuries in the first three matches, he played – record owned by Mohammad Azharuddin
Mohammad Azharuddin, a former Indian cricketer is the only batsman across the world to score three centuries in the first three matches he played. He is a flamboyant middle-order batsman in the Indian cricket history.
9. The first Indian to hit 6 sixes in an over is Ravi Shastri
Ravi Shastri while playing for Bombay against Baroda scored 36 runs in 6 balls. This record was again touched by Yuvraj Singh in 2007 in World T20 tournament.
10. Abbas Ali Baig – first Indian cricketer who got kissed during a Test Match
In 1960, when India was playing the third test match against Australia, a girl came running to greet this batsman and kissed him. It was for the first time that an Indian cricketer was kissed in a Test match.
That's really Crazy! But the Cricket Facts list doesn't end here…
11. The youngest ever Test captain in Indian Cricket history was Mansoor Ali Khan Pataudi (21 years)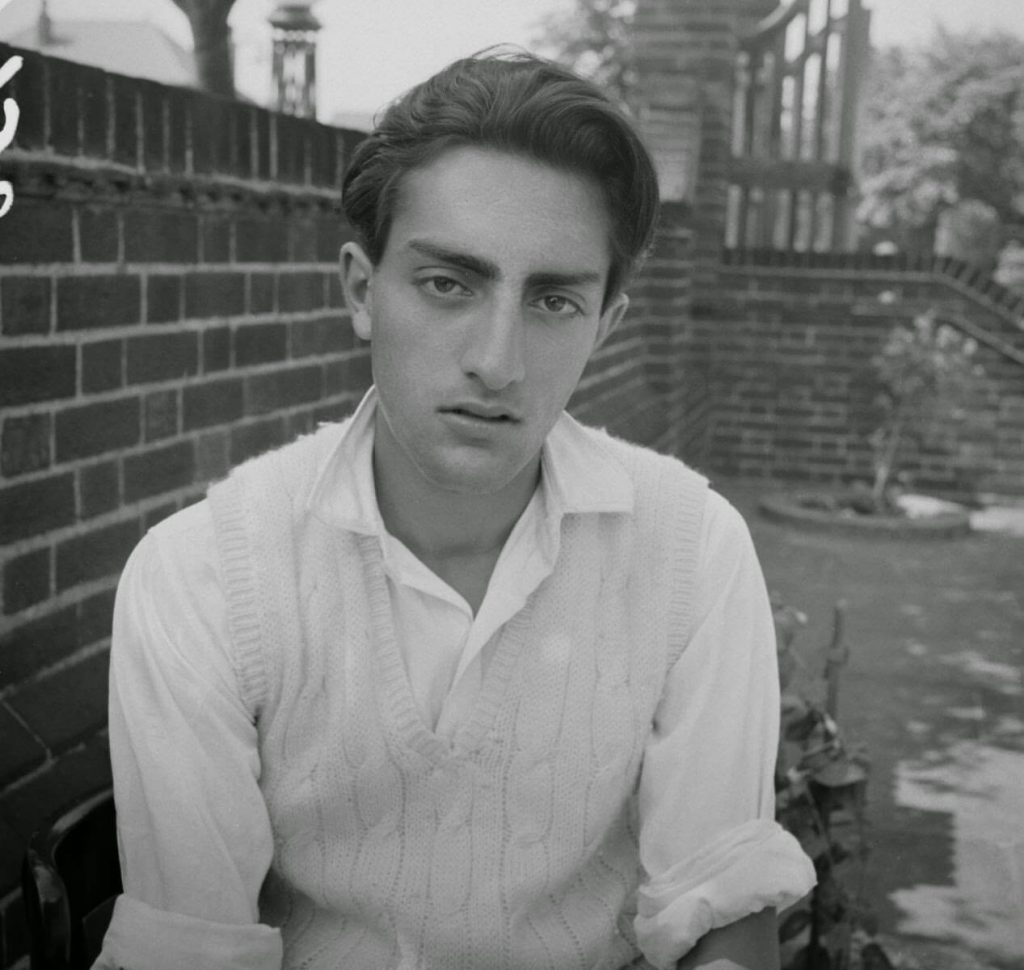 He was also the youngest ever Test captain in the world until this record was broken by Tatenda Taibu in 2014.
12. Sachin Tendulkar and Rahul Dravid in their entire Test careers have been stumped out only once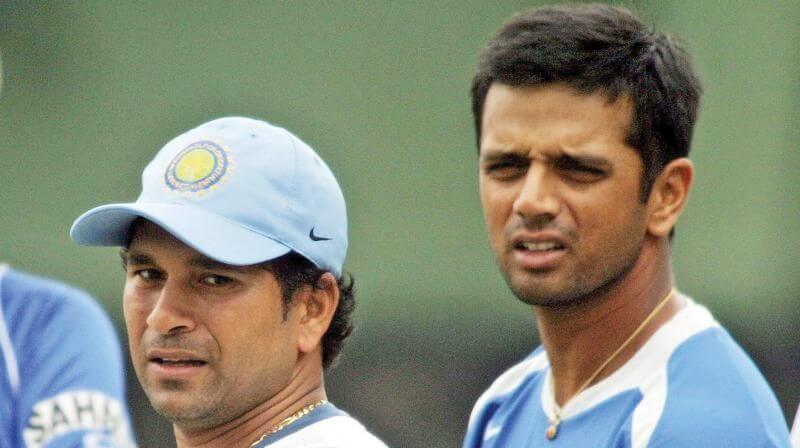 This doesn't surprise either as we can expect this from these two phenomenal players.
13. There is a coincidental occurrence of similar events between India-Pakistan match of Austral-Asia Cup 1986 and Asia Cup 2014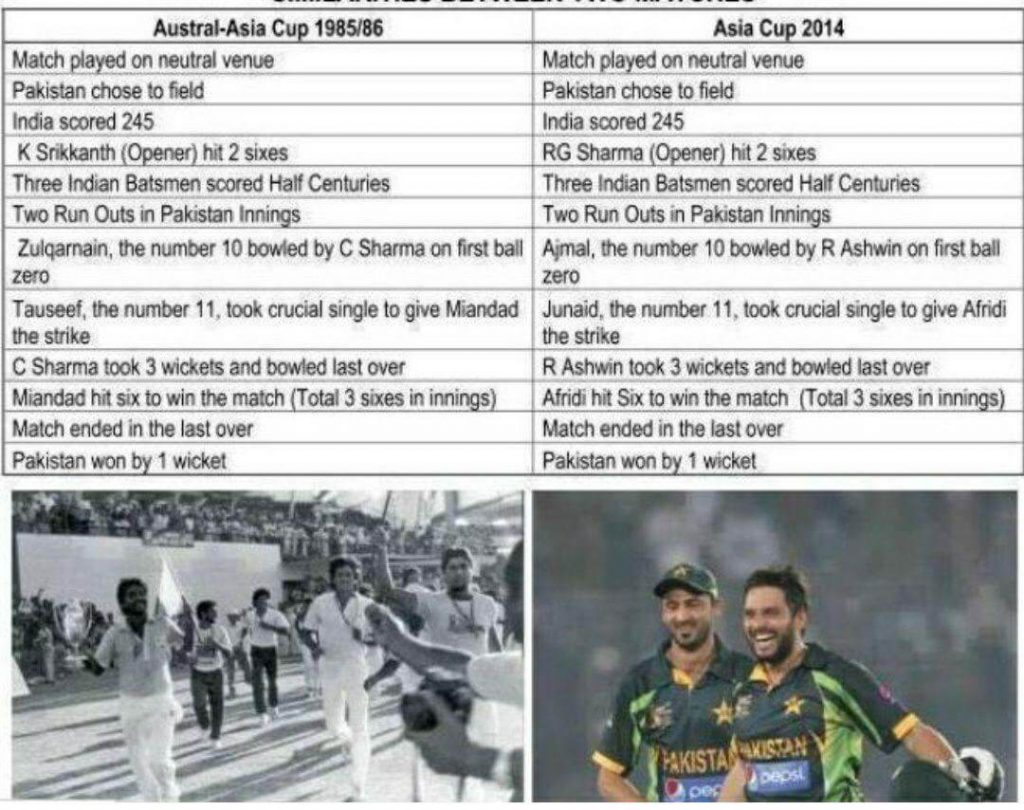 India score 245 runs in both and Pakistan won both the innings by 1 wicket.
Strange but true! But that doesn't end here there are even more to collate between the two matches.
14. Gayle is the first cricketer to hit first-ball six in Test cricket
He smashed this record while playing against Bangladesh in Mirpur in November 2012.
15. Sunil Gavaskar was out on the very first ball of a Test match three times in his career
Our "Little Master" – Sunil Gavaskar who clocked 10,000 runs in the longer format in International Cricket was out of the very first ball in 1974, 1984 and 1987 respectively.
16. Mithali Raj is the First Woman Cricketer to play 200 ODIs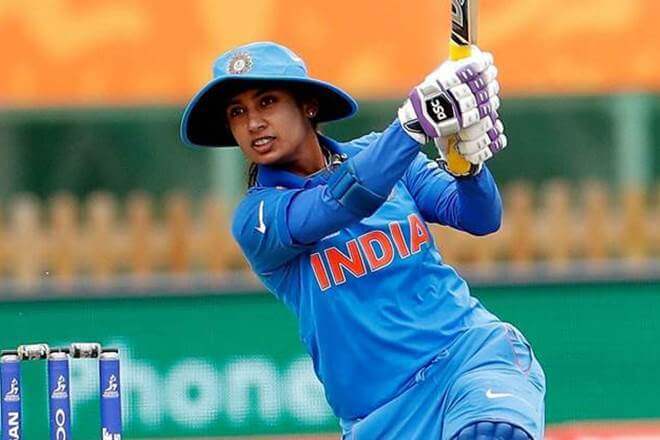 Mithali, an Indian cricketer is also the highest run-scorer in ODIs, is the first woman cricketer to play 200 ODIs!
17. Asif Karim, a Kenyan Cricketer has played both International cricket and Davis Cup (Tennis)
Asif has Indian ancestry and holds the reputation of being national team captain in both cricket and tennis.
18. Sachin Tendulkar has played for Pakistan in a practice match!
I know this one would have brought you on pins and needles but that's true. It was in 1987 during a practice match when Sachin fielded for Pakistan as a substitute.
19. Sourav Ganguly won four consecutive Man-of-the-Match awards in a tournament against Pakistan
He is the only cricketer in World who holds such a record. He has also been declared "The Man of The Series" in that ODI series played in Toronto.
20. India is the first team to win the World Cup as host of the final match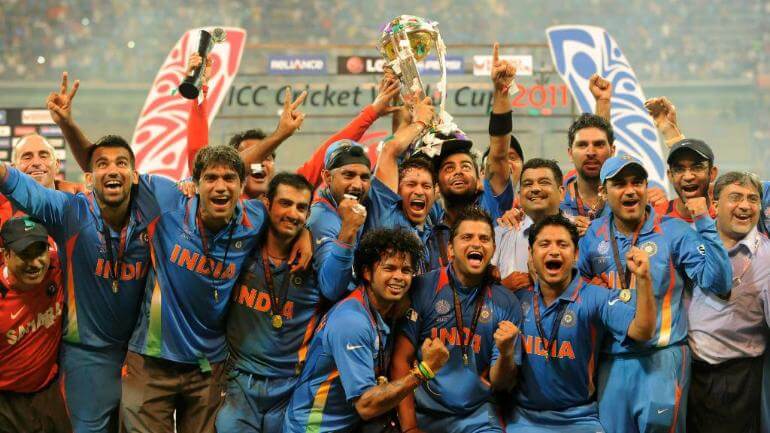 The tenth ICC Cricket World Cup final was played at the Wankhede Stadium (Mumbai, India) in 2011 and won by the host team – India; under the captaincy of M.S. Dhoni.
The Below One is Really Going to Amaze You
21. The record of highest runs scored in an over is 77 runs!
Bert Vance of Wellington cricket team, New Zealand gave 77 runs in an over in a first-class match against Canterbury on February 20, 1990.
22. On 11/11/11, South Africa needed 111 runs to win at 11:11
A strange coincidence happened on 11/11/11 when South Africa playing a test against Australia at Cape Town, exactly needed 111 runs to win at 11:11! All the fans in the stadium stood on one leg to commemorate that moment.
23. Once all 11 South African players shared Man of the Match awards
It happened when South Africa was playing a test match against West Indies where South Africa won by 351 runs and 11 players shared the award for contributing equally in the victory.
24. Richard Stokes – Man who witnessed both 10-wicket hauls in Test Cricket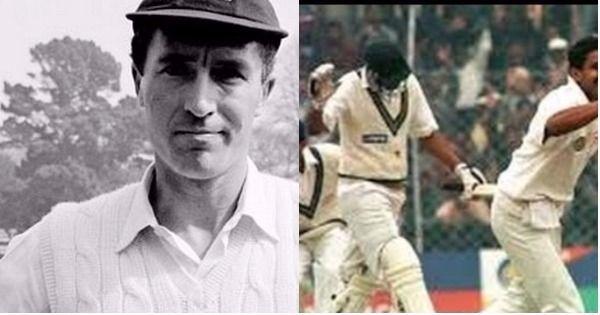 Rarely happens such luck but for true Cricket fans, this is a blessing! This man named Richard Stokes as a 10-year old boy saw Jim Laker take 10/53 against Australia in 1956 and was fortunate enough to witness the similar record being repeated when Anil Kumble grabbed 10/74 against Pakistan in 1999.
25. Virat Kohli is the first cricketer who has been awarded the top three ICC awards in a single year
The ever-charming Indian Cricket Team Captain – Virat Kohli bagged the prestigious Cricketer of the year, Test cricketer of the year and ODI cricketer of the year awards in 2018 – all in a single year.
26. The oldest player to appear in a Test Match is Wilfred Rhodes(52 years)
Wilfred Rhodes (1877–1973) played 58 test matches for England and his last Test Match played for the country was in 1930 when he was 52 years old.
27. Alec Stewart's Date of Birth is 8-4-63 and his Test runs score is 8463
This is a really strange date of birth coincidence with Stewart but it definitely would benumb you guys!
28. Srilankan cricketer Mahela Jayawardene scored a century in Semi-Final and Final of a World Cup – the only cricketer to make such a record
Jayawardene is a Sri Lankan cricket coach and former cricketer who is known for his mastery in playing spin bowling.
29. Mahendra Singh Dhoni is the first and only Captain to claim all ICC trophies in international cricket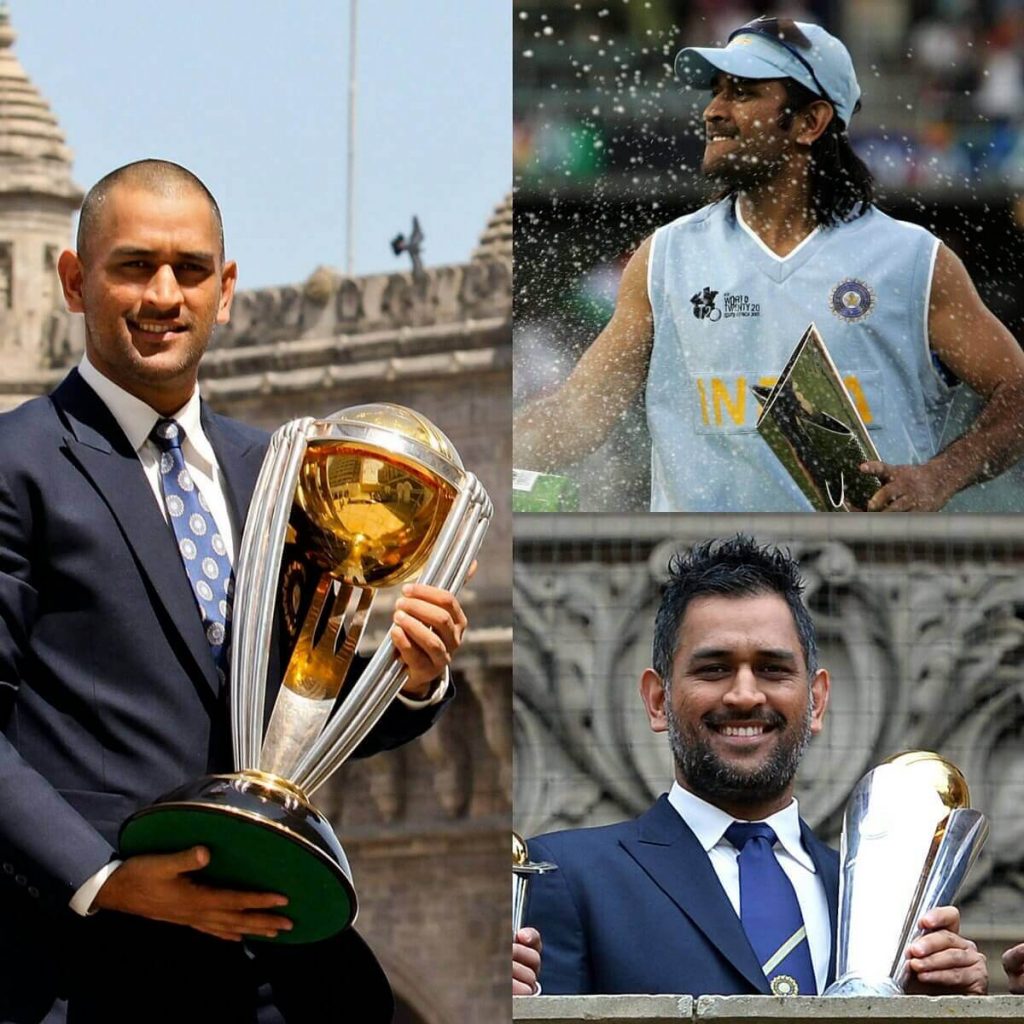 Yet again adding to the tremendous glory of our Captain Cool – MS Dhoni here comes another record in his bucket!
Among this list of cricket facts, this is probably the best one!
30. Muttiah Muralitharan has taken maximum wickets in all formats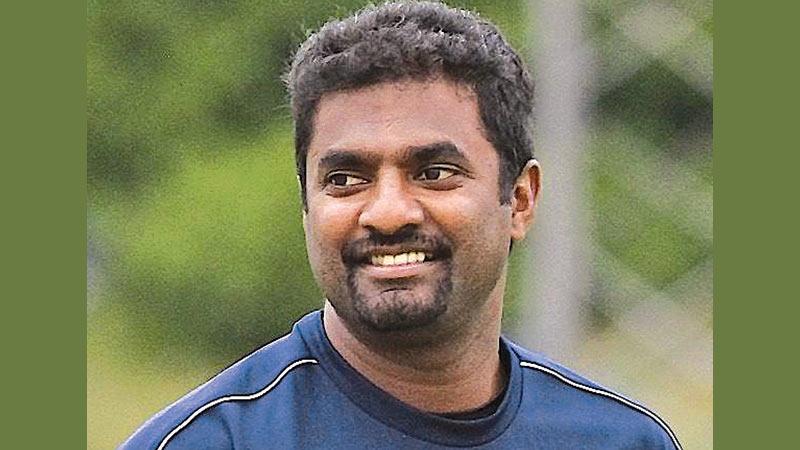 1347 is the maximum number of wickets taken by none other than Sri Lankan bowler Muttiah Muralitharan.
What Next? Some more Cricket-related Stuff?
We've just got a glimpse of some really amazing cricket facts. These quirky cricket facts refresh our memories of those wonderful unique and fantabulous cricket events that have occurred in world cricket history and render us awestruck yet again with their peculiarity.
But for true cricket fans, it doesn't end here. They not just play cricket but think cricket, read cricket and revere cricket!
And we deeply respect their earnestness for the sport and thereby have some really exciting cricket blog posts on our official website Crickclassics where you will find latest match previews, cricket news, funny cricket memes and much more.
About The Author (Mahak Mothe) –
Presently pursuing her B.Tech degree in Computer Science Engineering, Mahak loves to write and read everything from Lifestyle and Sports to National News. She is an enthusiastic Cricket viewer and a great fan of Indian National Cricket Team.